Smartphones nowadays keep on increasing its features and usefulness others can't leave without their smartphone. With increasing use of Wi-fi, 3G and 4G LTE data, streaming of videos on Youtube and increasing use of Social media like Facebook and playing high end games on your phone drains your battery fast.
Bringing portable powerbanks will help specially for heavy users but most people don't want to bring with them an additional gadget all the time.
So having a smartphone with High capacity Battery is a must.
So my succeeding post will feature smartphones with 4,000 mah to 10,000 mah batteries (yes 10,000mah)
High Capacity 4000mah Acer Liquid Z630s Black 3GB RAM 32GB ROM 5.5"inch Phone
Network: GSM / HSPA / LTE
CPU: Mediatek MT6753 Octa-core 1.3GHz
Memory: 3GB RAM
Storage: 32GB ROM
Display: 5.5-inch IPS HD
Camera: 8MP, autofocus, LED flash, Secndary 8MP
Battery: Li-Ion 4000 mAh battery
SIM Card Slot: Optional Dual SIM
OS: Android 5.0 Lollipop
Powered for fun
The 5.5" HD screen is powered by an impressive 64-bit quad-core processor that
delivers quick reactions as well as smooth browsing, video-streaming and gaming.
A 4000 mAh battery delivers more than enough power to keep you going all day.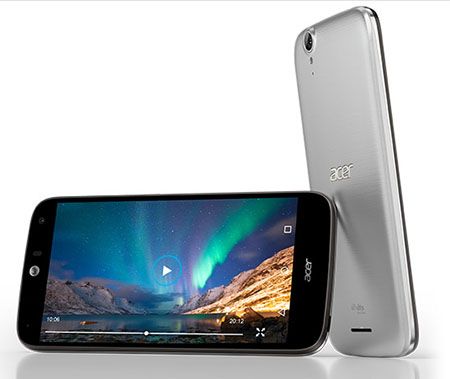 Great selfies, super easy
Impress your friends with a phone that takes beautiful wide-angle selfies when you
simply say "cheese". The 8MP selfies will stand out amazingly on the IPS1 screen,
which lets you see images perfectly from any angle.